What kinds of flavors are available for nicotine pouches?

The market for nicotine pouches is exploding, thanks to the smoke-, spit-, and tobacco-free experience they offer users. In addition to being discreet and easy to use, their popularity can also be attributed to the wide variety of great tasting flavors that are available. Ranging from traditional tobacco flavors to exotic berry flavors, there is a nicotine pouch for almost every preference and palate. If you have never used nicotine pouches before, here is a guide to the different types of flavors you can expect to find:
Menthol is a soothing flavor derived from mint plants, like peppermint and spearmint, and has enjoyed sustained popularity in tobacco products for many years. It is considered an essential part to any tobacco flavor. Menthol achieves a "cooling" effect by tricking your brain into thinking it is consuming something cold. Peppermint is the strongest mint in the mint family and is described as "spicier" than spearmint, which boasts a mellower flavor. Wintergreen, on the other hand, is a flavor comprised of various aromatic plants, with a taste profile that varies. With both a pleasantly minty taste and aroma, it is no wonder menthol and mints have enjoyed popularity in nicotine pouches, where flavor varieties abound. The brand ZYN offers five mint/menthol options alone: Cool Mint, Peppermint, Spearmint, Wintergreen and Menthol.
Even though nicotine pouches are tobacco-free, many brands offer the same sweet and slightly spicy taste of tobacco products—but with the added bonus of no spitting and staining. For those that crave a robust, traditional tobacco burn, look no further than on! brand nicotine pouches in "original" flavor.
Fruit flavors are perennial favorites inside and outside the nicotine pouch industry. From classics like strawberry, orange, lemon, peach, raspberry, and blueberry, to the more exotic dragon fruit, mango, and jalepeño lime, nicotine pouches run the full gambit of fruity flavors. For those that crave a sour tang, citrus nicotine pouches hit the spot. Flavors like orange, blood orange, lemon, lime, or simply "citrus," offer a tantalizing zing to your day, while flavors like jalepeño lime throw in a little heat to keep things interesting. Berry flavors, on the other hand, offer a milder, sweeter taste. Berry flavors and berry-mixture flavors have proven incredibly popular already in the nicotine pouch industry. These flavors are sure to satisfy the sweet tooth of anyone who enjoys hard-candy. Also available are peach and apple flavors for the more traditionally minded user, while exotic options like mango and the very mellow, kiwi-like dragon fruit flavor continue to entice those with adventurous cravings. No matter what your preference, any fruit fanatic is sure to have an easy time finding the right, exciting flavor for their discriminating palate.
Chocolate
Some of us can't get enough dessert in our lives and, believe it or not, that extends to our preference in nicotine pouches. With scrumptious chocolate flavors, including the coffee-infused mocha flavor, nicotine pouches can satisfy many cravings at once. You can get your chocolate fix and a kick of nicotine in one fell swoop. Chocolate is a perfect option for those who want a midday pick-me-up at the office.
Along with chocolate, vanilla is another timeless flavor that has found popularity in nicotine pouches. Derived from a spice from the Vanilla planifolia plant native to Mesoamerica, vanilla has found fans the world over thanks to its use in ice cream, baked goods, candies as well as non-edible products like lotions and candles. Vanilla nicotine pouches offer the same classic flavor as our most famous goodies. Brands like 77 even offer a cola and vanilla flavor. No matter if it's mixed with other flavors or by itself, vanilla proves to be a delicious and tasty option for nicotine pouches.
Popular in candies and cuisine throughout the world, cinnamon is a spice derived from the inner bark of several trees. The spicy aroma and taste that has tantalized for millennia can also be enjoyed in nicotine pouches. Several brands boast cinnamon flavors that nail the woody, sweet and aromatic taste that has made cinnamon a staple for thousands of years.
Coffee is currently one of the most popular flavors for nicotine pouches. Coffee beans themselves contain a complex profile of over 800 flavors, so it only stands to reason there are many different varieties of coffee flavors offered by nicotine pouch brands. From dark roasts to light roasts, the boldness and intensity of coffee flavor in nicotine pouches can span the spectrum. They can taste earthy or nutty, spicy or tangy, and everything in between. Sometimes they can even carry hints of tobacco, making it a perfect pairing for a nicotine product.
And just like their real-life counterparts, coffee-flavored nicotine pouches come in even fancier versions. Flavors like cappuccino, mocha, and espresso, which often boast nougat, vanilla and cocoa undertones, continue to be a hit. These pouches are like a coffee break and cigarette break all at once, minus the long café lines and bothersome smoke.
There you have it! Nicotine pouches come in a wide variety of flavors, from the fruity tangs of citrus and the spicy zings of cinnamon all the way to the nutty boldness of coffees—and just about everything in between! Almost everyone can find a flavor that they'll enjoy. And on the rare chance you don't like any of the flavors, but still want to enjoy the spit-, smoke-, and tobacco-free aspects of nicotine pouches, there's always unflavored options available, too.
---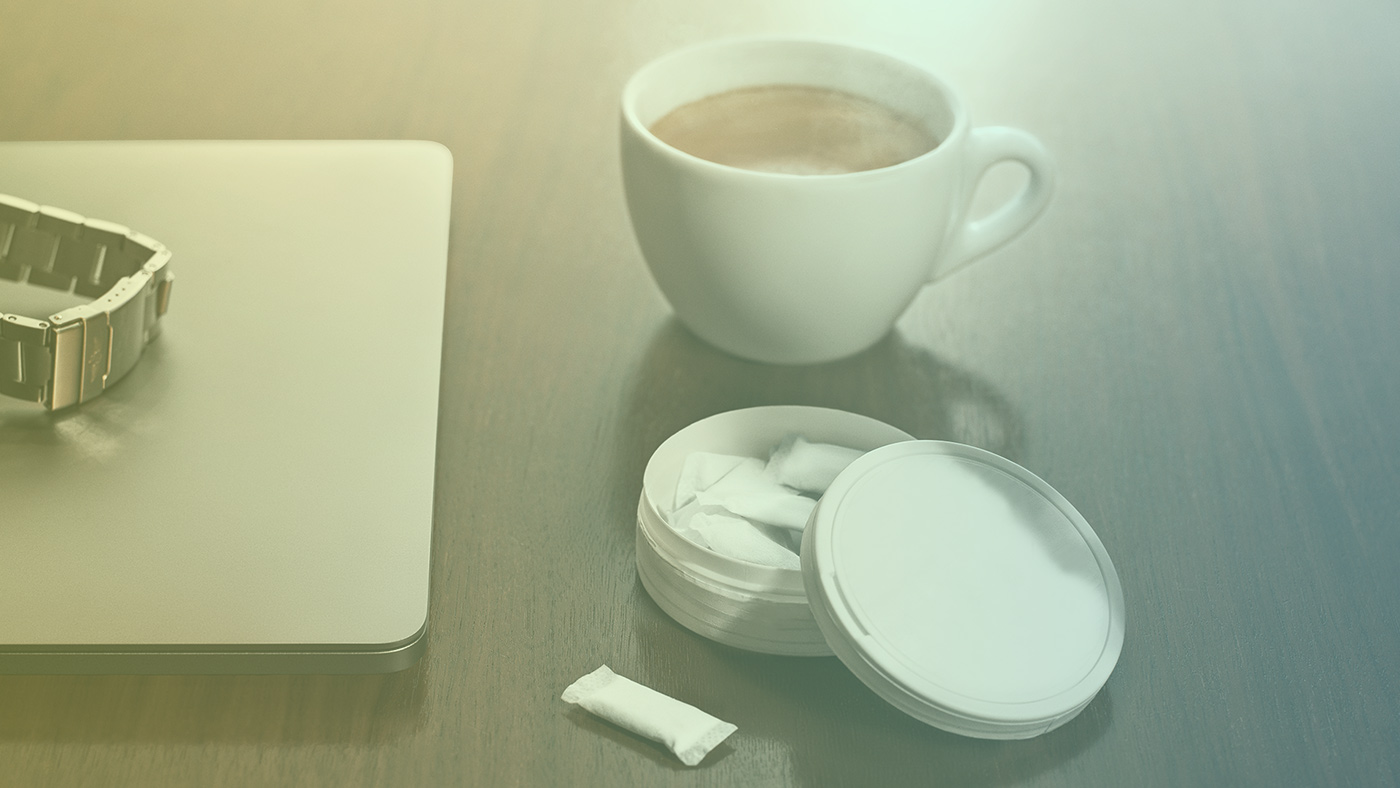 Learn about the history and origins of Nicotine Pouches.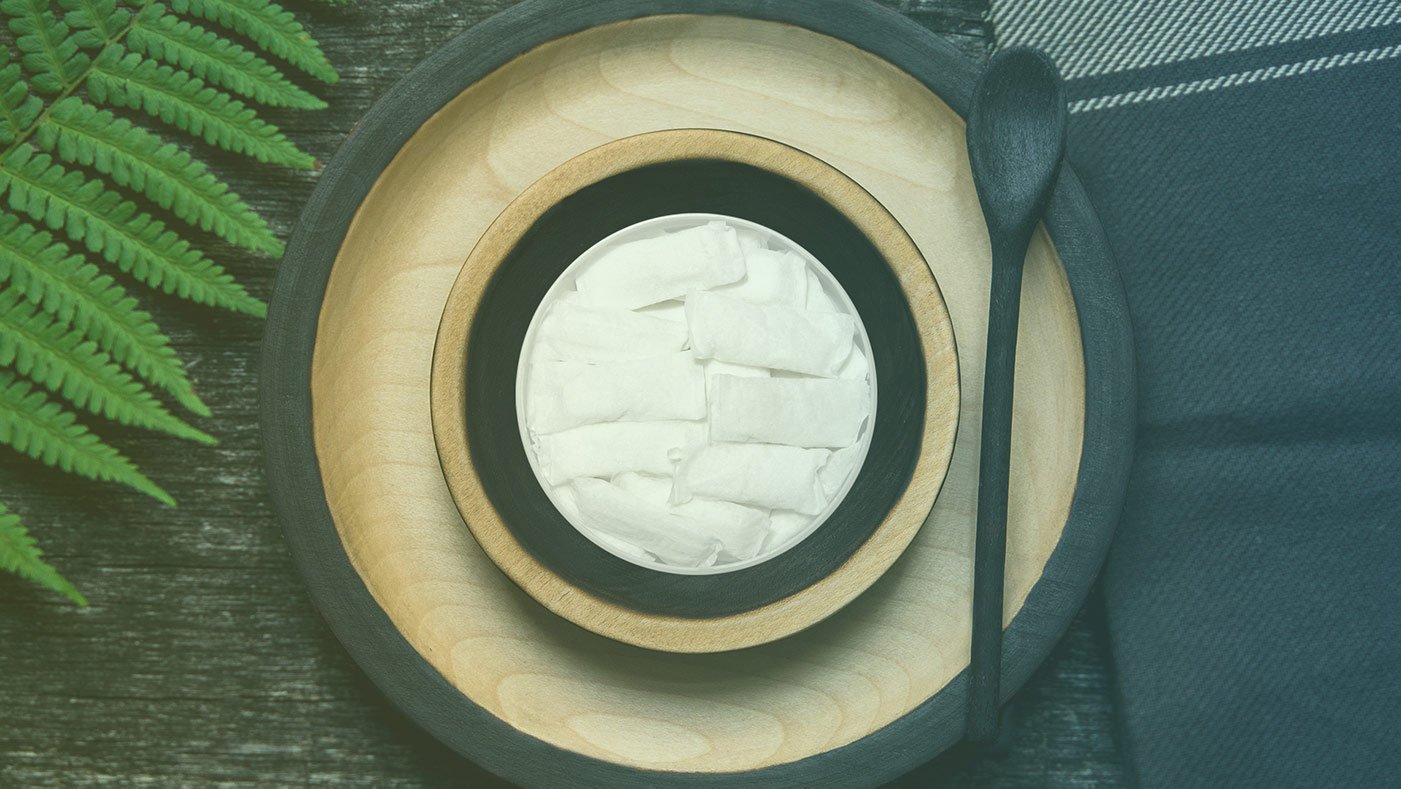 You might know that Nicotine comes from the Tobacco plant, but that's not the only place that it can be found!