Nicokick Press Release 06/08/2020
Rapidly Growing E-Commerce Company NicoKick Announces Explosive U.S. Sales of Tobacco-Free Nicotine Pouches in 2020
WASHINGTON, DC -- Heading into June, Sweden-based e-commerce company NicoKick today announced explosive growth in U.S. online sales of tobacco-free nicotine pouches over the last few months. NicoKick's monthly U.S. sales have grown over 250 percent over the last six months and are on track to continue on this trajectory, establishing the company as an industry leader driving the trend toward smokeless products.
"Tobacco-free nicotine pouches are one of the fastest growing smokeless products on the market today, and NicoKick has seen incredible growth as we continue to rapidly expand into the U.S. market," said Markus Lindblad, Head of External Affairs of NicoKick's parent company, the Haypp Group. "As more Americans switch to a healthier tobacco-free lifestyle, NicoKick is quickly becoming the go-to site for U.S. consumers to purchase smokeless nicotine products. In response to this high demand, we're creating new American jobs at our distribution centers and commercial offices while continuing to focus on providing a convenient, secure, and high-quality experience to our surging U.S. customer base."
On average, NicoKick sold 80,000 cans per month in 2019, compared with nearly 400,000 cans per month in the months of April and May 2020. NicoKick is quickly expanding its national footprint and is projected to sell one million cans per month by the end of 2020.
Since beginning as a small start-up in 1998, NicoKick has become the world's leading e-commerce company in the smokeless industry, with customers in 34 countries. As users move away from traditional tobacco products toward healthier smokeless options, NicoKick's sales have continued to surge over the past two years. The site is quickly becoming a one-stop shop for consumers interested in learning more about and purchasing smokeless nicotine products such as nicotine pouches.
A BRIEF HISTORY ABOUT US
Our journey began long time ago, being one of the pioneers within e-Commerce and even more so with focus on smokeless tobacco.
Starting our business back in 1998 as a small start-up, we have made huge steps and today we are a professional business offering our customers quality products and services around the globe.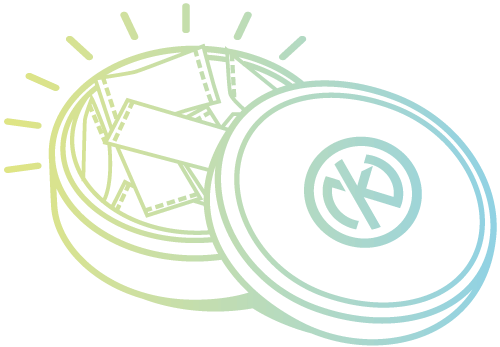 "OUR AMBITION IS NOT JUST SALES"
Our ambition apart from growing our business, is to improve access to smokeless nicotine products for millions of people.
Already today, we are the world's market leading online actor within 'smokeless' and delivers products to adult consumers in more than 100 countries. Over the years our customer base has grown to over 160,000 adult consumers.
"OUR GOAL IS TO MAKE YOUR LIFE
A LITTLE BIT EASIER"
With nicokick.com we are aiming even higher than before. Our ambition is not only to offer the widest or most differentiated assortment at competitive pricing, but also to invite our customers to experience an educational and interactive place. A hub.
We want nicokick.com to be the go-to place for all customers looking for alternatives to their current choice of tobacco product, and a place where suppliers share their objective thoughts and knowledge about the segment. We are experts in what we do and what we sell, and we offer the best customer service there is.