US WAREHOUSE

FREE SHIPPING

COMPETITIVE PRICES

QUALITY ASSURED
WHAT DO OUR CUSTOMERS SAY?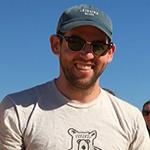 Jack
Nicotine pouches have really been a life saver for me. They have been a great replacement for tobacco products in my life and have made me feel much healthier. I smoked cigarettes for many years; I was able to quit tobacco and switched to e-cigarettes, but those were not a long term solution. E-cigarettes were a healthier alternative but I still felt the effects of inhaling vapor and my lungs were always hating me. I finally found nicotine pouches and I've never felt better. The Pouches are usually offered in varying nicotine levels and they are a great replacement for smoking. They are very discreet and easy to use. And I they seem to be a much healthier option. I have had nothing but great experiences ordering my nicotine pouches from The Northerner/Nicokick. The website is easy to use and all orders have been on time. Cheers, Jack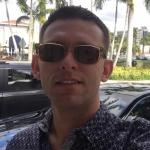 Tyler
I never liked chew and have been using nicotine products for years. I've never found something as easy to use as tobacco-free pouches, they don't stain my teeth or have any noticeable unwanted side-effects to my knowledge. They are discreet (no spitting required) and get the job done. I haven't done business with nicokick yet but have purchased many orders from Northerner and have been very satisfied with their customer service and speed of delivery.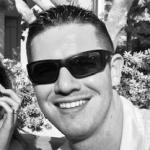 Paul
I had used traditional chewing tobacco pouches for years when a friend told me about an alternative called zyn available at nicokick.com. I decided to give it a shot. I have now exclusively used zyn pouches for a couple years now and will never go back. The clean minty flavor is much gentler on the palate and is not abrasive on your gums like traditional tobacco. Additionally, I no longer worry about tooth staining and bad breath that I used to suffer from. The nicotine in zyn still provides plenty of punch to get the job done. The taste and smell of traditional tobacco is now off-putting. Thank you nicokick and zyn you have changed my life and helped me to improve my oral health. Paul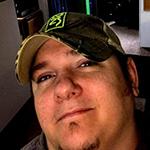 Tim
I was able to quit tobacco using the pouches! I don't feel like I need tobacco anymore. I just toss in a pouch and go. And it's a ton cleaner and easier on my mouth. My girlfriend doesn't mind it as much also :) Customer experience was great! Tim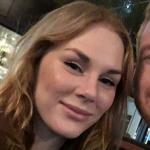 Julia
I've been using Swedish snus for over 12 years. I started using Skruf and ended up using Siberia red (the world's strongest snus). I noticed my teeth got discolored and my gum started to hurt more often, so I decided to quit. But quitting abrupt without "scaling down" was not a good idea. So, I tried quitting with ZYN instead. It seemed like a healthier option, since the products did not contain tobacco and had a lower nicotine strenght. THANK YOU ZYN CREATORS! It has helped me alot, my teeth does not look discolored and my lip doesnt hurt anymore. I normally get these products from Northerner, who always served me well. Also, a thanks to your awesome customer service team who've helped me out a lot. Looking forward to trying out Nicokick now! Great job!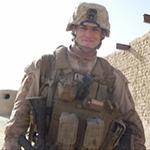 Seth
I first picked up the habit of dipping as a teenager. I continued the habit through college. As a Marine Corps Officer in Afghanistan, I would go through a couple of cans a day. After leaving active duty, the habit decrease to a couple of dips a day, not even that was not acceptable in corporate America. Since discovering nicotine pouches from a Swedish in-law, I have been able to enjoy my nicotine again without it effecting my workflow. I'd give Nicokick/ Northerner a 5 out of 5 rating for their service.
WHY CHOOSE US?

EXCELLENT CUSTOMER SERVICE
We are here to help!
Reach us by email or social media Mon-Fri.

We offer the best and most differentiated
assortment, at competitive prices.

We only offer high quality
fresh products.

We only use trustworthy shipping
services, that assure fast delivery.