World No Tobacco Day 2021
Nicokick Commits to Quit! In collaboration with Nicokick, Pouch Perfect wants to draw attention to World No Tobacco Day, which occurs annually on 31 May!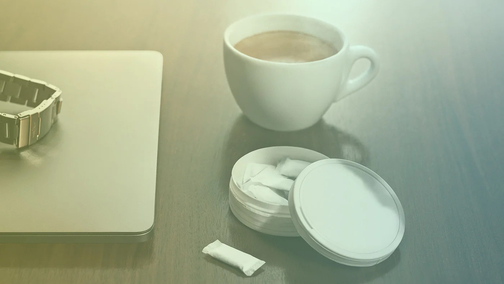 More than 8 million people die each year due to smoking, 7 million of those deaths are the result of direct tobacco use and around 1.2 million are non-smokers exposed to second-hand smoke.
We have a growing number of customers which we serve with alternatives to tobacco smoking, says Markus Lindblad, Head of Communications at Nicokick. For many it is a way to get quit their tobacco use with all the benefits which comes from such an exit, especially in terms of health and well-being. Through our customers we also gain valuable data and insights on how quitting smoking can be made effectively. It is made clear that alternatives such as nicotine pouches, a tobacco-free nicotine containing pouch for oral use, is an effective tool to lower the use of tobacco and especially smoking.
With this in mind, we ask you to consider a nomination of Nicokick to the World No Tobacco Day Award of 2021!
Anyone can submit names for consideration of individuals or a collective, such as organizations or a governmental departments and entities. The award is presented to nominees which has made "an outstanding contribution to the advancement of the policies and measures" set out by the WHO's Framework Convention on Tobacco Control (FCTC) which is supposed to be "an evidence-based treaty that reaffirms the right of all people to the highest standard of health" and has a goal to decrease smoking rates and the damages and harm caused by tobacco smoking.
However, as more people seek nicotine alternatives, products such as gum and pouches have emerged as effective ways to provide a satisfying kick of nicotine without tobacco.
Make your voice heard, raise it and help us in the commitment to quitting!
The nicotine found in tobacco-free products is directly extracted from the tobacco plant. Through this process, all traces of tobacco are removed, but the nicotine remains. This is what we refer to as freebase nicotine. In many nicotine alternatives such as gum, lozenges and pouches, freebase nicotine is a main ingredient, made into a simple solution with vegetable glycerin and propylene glycol.
Below are informational links about World No Tobacco Day and a nomination form.