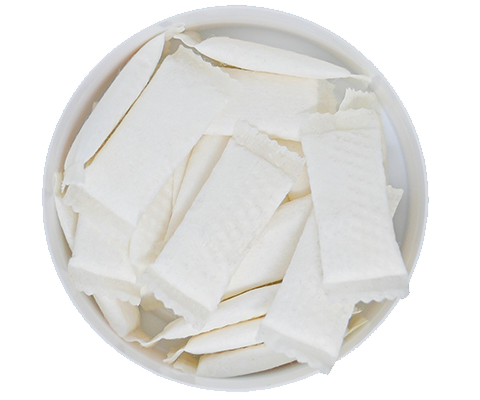 Nicotine pouches are such a huge segment of the market today that they feel like they've been around forever. However, would you be surprised to know they have really only been around since 2015? It's true! 2020 was really the year of the nicotine pouch, but it hasn't always been that way. Nicotine pouches burst onto the market in 2015 and then begin a slow, upward climb to the level that we see today: more nicotine pouches being introduced to the market than Swedish Snus products. That is due to a number of factors, but it mainly boils down to this: nicotine pouches are easier to produce, cheaper to produce, and more approachable to people wanting to quit smoking. When people are quitting smoking, many of them are wanting to quit tobacco in general, and that's where nicotine pouches come into play. If you were wondering where this all begun, don't sweat, because we're about to do a deep dive into the history of nicotine pouches.
2015: And So It Begins
In the summer of 2015, I remember the first nicotine pouches I encountered: ON! Nicotine Pouches. These were an interesting product line made by Burger Söhne Holding AG in Switzerland and distributed in the US by Chill of Sweden. These products came in these interesting little square tins, and the pouches were like nothing I'd ever seen before. They were small, dry, and completely white. "Nicotine without tobacco? What's the point?", I thought to myself. I tried them, reviewed them, and went back to my regularly scheduled programming. "Surely, this won't go anywhere", I thought. Oh, how I underestimated this category and how much potential it had.
2016: Swedish Match Joins The Fun
Fast forward one short year later, and I saw how incredibly wrong I was and how much I underestimated this product category. In the summer of 2016, Swedish Match released their Zyn line, called Zyn NT at the time (now, just Zyn). This line came in a variety of flavors, and began being widely distributed across the US. At this time I began to see the potential of this category. I started hearing feedback from people who read my snus reviews that they were really enjoying these new nicotine pouches. Surprisingly, many were actually switching from snus to these new products.
2017: An Off Year
Not much really happened in 2017, but remember the nicotine pouch category had a slow build. Well, a slow-ish build. In 2017, the only major thing that happened was ON! Nicotine Pouches releasing an 8mg strength product. This may not sound like a high strength if you're a snus fan, but at the time, this was technically the strongest nicotine pouch product on the market. At the end of 2017, ON! Nicotine Pouches and Zyn Nicotine Pouches were really the only major players on the market. But, that is all about to change.
2018: The Market Grows
It would be a few years before any new nicotine pouch products would come to the US market. This was a great opportunity for Swedish Match, however, because the Zyn brand began to grow, and people grew more and more excited about it. In 2018, Kretek International launched a brand of nicotine pouches in the US called Dryft. Dryft, like Zyn, came in a wide range of exciting flavors, and a few different nicotine strengths. 2018 would also see the introduction of another nicotine pouch product: Rogue Nicotine Pouches. Rogue Nicotine Pouches came from Rogue Nicotine, a company that produces a wide range of oral smokeless nicotine products. Towards the end of 2018 there was a feeling in the air, a buzz, if you will, that nicotine pouches were on their way to being the next big thing. In fact, the end of 2018 would see the launch of NicoKick.com, a US based e-store that specialized entirely in nicotine pouches. I'll admit, I'm rather fond of NicoKick, because they asked me to contribute reviews there as an "expert". I won't lie, it made my mother proud.
2019: The Next Big Thing
In 2019, things were about to get exciting for the nicotine pouch market. 2019 kicked off with major news from Swedish Match in April of 2019: they were taking Zyn nationwide. This meant that the demand for nicotine pouches was strong enough that they could spread from sea to shining sea. For me, it was this point that I realized nicotine pouches were the next big thing. But that was nothing compared to what else 2019 had in store. In the summer of 2019, two other major things happened: RJ Reynolds/BAT launched a nicotine pouch product, and Altria jumped into the game.
In June of 2019, Altria, one of the world's largest tobacco companies, invested $372 million dollars USD in Burger Sohne, which purchased them an 80% stake in the global interest of ON! Nicotine Pouches. Altria CEO Howard Willard was noted noted nicotine pouches were in a "high-potential, rapidly-developing" category. A month later, RJ Reynolds jumped into the category with their own nicotine pouch product: Velo. Reynolds already had major market share with their Camel SNUS product, so it was a no brainer that they would jump in with Velo. Velo was a step forward for nicotine pouches, because it brought moist nicotine pouches to the market, whereas nicotine pouches launched prior to Velo were rather dry.
2019 ended with two of the biggest players, Altria and RJ Reynolds, fully in the nicotine pouch category. Nicotine pouches were also seeing a pretty big footprint online, with NicoKick.com reporting 80,000 cans sold per month in 2019.
2020: The Market Grows...Again
Remember how I just mentioned that nicotine pouch sales were booming, especially online? Well, that 80,000 cans per month that NicoKick.com was selling would explode in 2020. April and May of 2020 saw it increase to 400,000 cans per month in April and May of 2020. 2020 was on track to be a huge year for nicotine pouches, both online, and with local sales.
Towards the end of 2020, a new, even more interesting nicotine pouch product would launch on the market: Frē Nicotine Pouches. Prior to Frē, nicotine pouch products sold on the market contained tobacco derived nicotine. This meant that the nicotine actually came from tobacco. Yes, it is true that nicotine pouches are tobacco free, but some argued that they weren't entirely tobacco free if they contained tobacco derived nicotine. But, that's neither here nor there. In October of 2020, a company called Next Generation Labs began producing synthetic nicotine. They partnered with Dholakia Tobacco and put their technology to use with Frē Nicotine Pouches. These are entirely tobacco free products. From start to finish in the manufacturing process, there is zero tobacco involved. Frē Nicotine Pouches also launched with stronger nicotine levels that the US market had seen: 9mg and 12mg strengths. This would give consumers a stronger option for those who needed it.
The latter part of 2020 also saw another surprising and interesting development: BAT, parent company of RJ Reynolds, purchased Dryft Sciences, the manufacturer of Dryft Nicotine Pouches. They would also rebrand Dryft as Velo, massively enhancing the Velo brand portfolio. Velo is the global nicotine pouch brand that BAT uses, so it made sense that they would incorporate Dryft under that umbrella. This took RJ Reynolds from four to 28 Velo products sold in the US.
2020: The Future Is Bright
It's safe to say nicotine pouches are the next big thing in the oral smokeless category. The US market has quite a few brands in the mix now, but there will be more. It looks as though synthetic nicotine is going to be the next big innovation we see in the nicotine pouch category. 2one Labs is in the process of launching nicotine pouches in the US with synthetic nicotine, much like Frē, that can be said to be completely tobacco free. California based SmplyLifted LLC is also set to launch nicotine pouches under their FYX brand, which also contain synthetic nicotine. Florida based Bidi Vapor is set to launch a line of nicotine pouches under their Bidi brand that also contain synthetic nicotine. And, that's just a few I can think of right now. I'm sure there will be many, many more to come.
It's only going to get more interesting from here. Quite a few things remain to be seen. How many new brands will launch on the US market? Will the popularity of nicotine pouches continue to grow? How many people will switch from smoking to nicotine pouches? Will availability continue to expand? Stay tuned, because the future is bright for nicotine pouches, and it's only going to get brighter.
---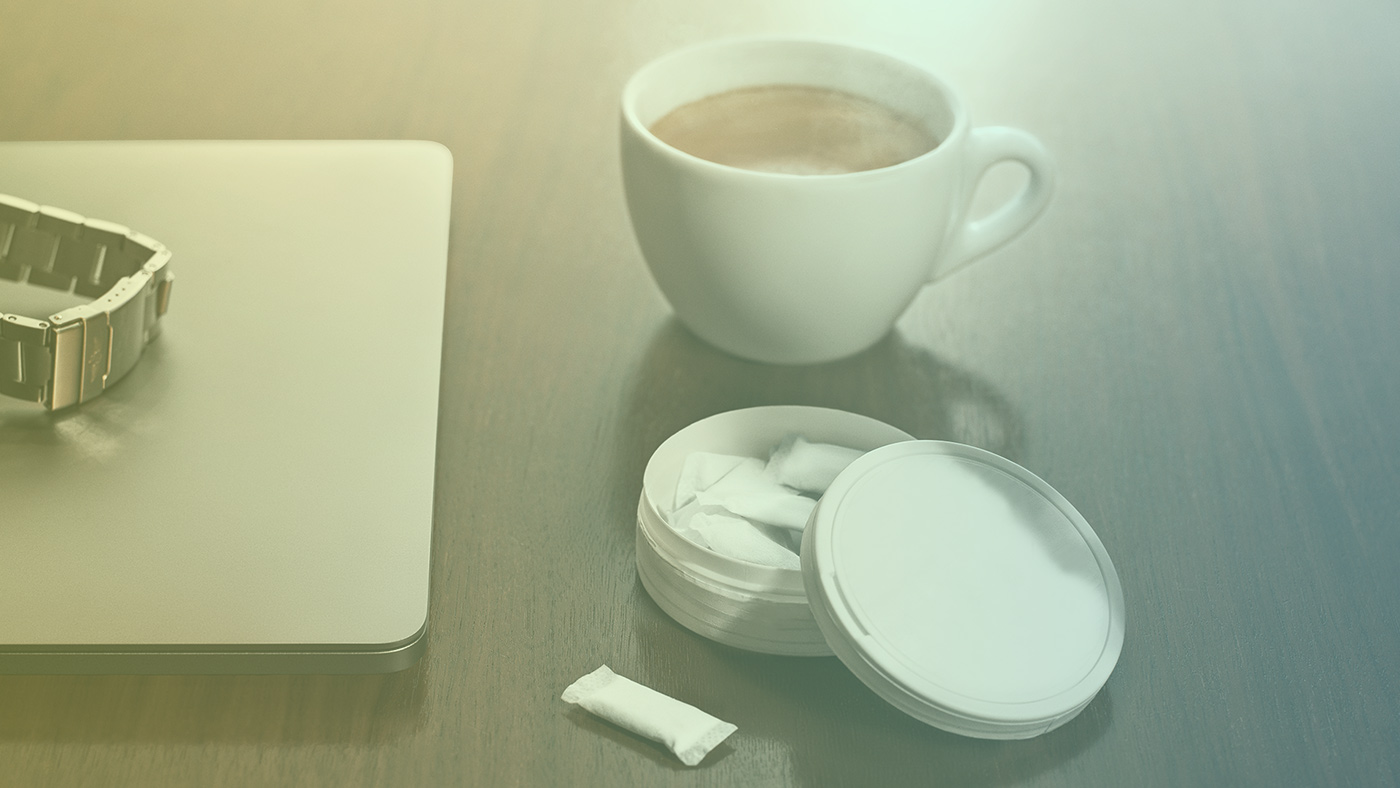 Learn about the history and origins of Nicotine Pouches.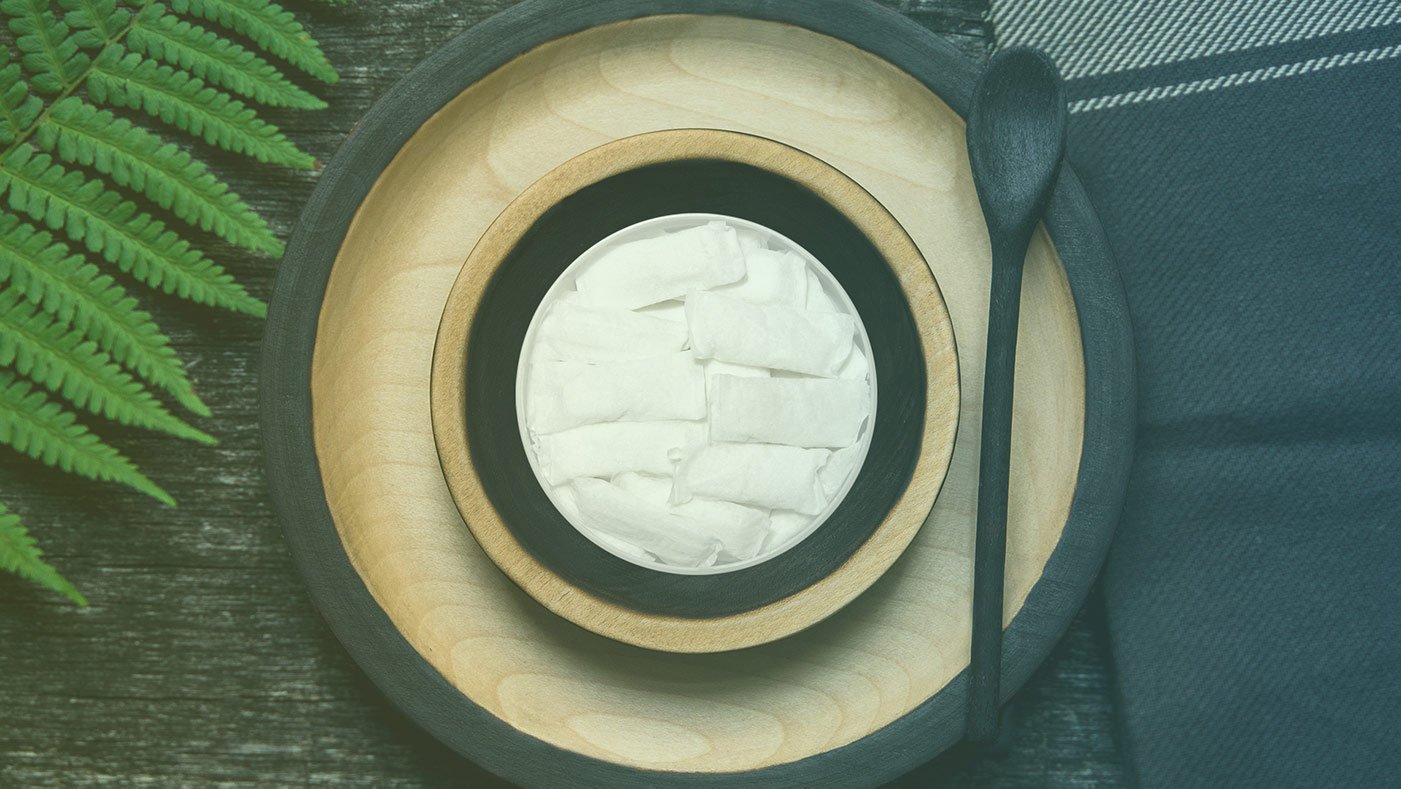 You might know that Nicotine comes from the Tobacco plant, but that's not the only place that it can be found!