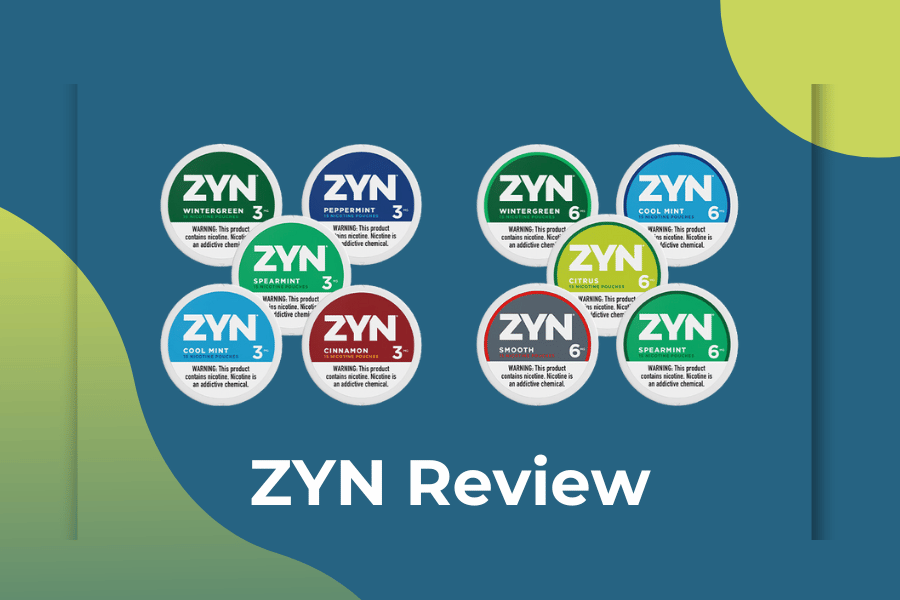 ZYN Review: All You Need to Know
Whether you're a seasoned ZYN user or are just looking to buy ZYN, we've got you covered. In this comprehensive ZYN review, we'll delve into all things ZYN, including an overview of the brand, a review of its flavors, tips for usage, and the best place to buy ZYN pouches to help you understand why is ZYN is so popular.
Quick Overview of ZYN: What are ZYNs?
ZYN is not only the leading nicotine pouch brand in the US, accounting for over 50% of nicotine pouches sold in America, but it's also renowned for its carefully curated range of flavors. As for what does ZYN look like, they look just like most nicotine pouches: small, teabag-like pouches that are all-white (as they contain no tobacco). Discover how to use ZYN, what ZYN feels like and read a review from our in-house nicotine pouch experts of the best ZYN flavors available.
ZYN Review: What You Need To Know
Before we dive into the depths of the review, we cover the important information you need to know about ZYN. ZYN is a brand owned by Swedish Match that has a range of 10 flavors and 2 nicotine strength options. Each can of ZYNs has 20 pouches, lasting for a long time.
---
ZYN Review Of The Flavors
Experience the variety of all ZYN flavors: with 10 options to choose from including a range of mint, sweet and unflavored nicotine pouches. So, what do ZYNs taste like? We list and give an overview of each flavor.
Mint Flavors
There are 5 mint flavors:
Wintergreen (a wintery mint with a hint of sweetness)

Spearmint (a slightly sweeter mint)

Cool Mint (an icy burst of mint flavor)

Menthol (a cool burst with minty undertones)

Peppermint (a classic mint flavor blend)
Unflavored Pouches
ZYN also offers two unflavored options:
Chill (unflavored with a slight chill of menthol)

Smooth (completely unflavored pouch)
Other Flavors
Not into mint or unflavored pouches? There are also three other flavor options:
Citrus (a tart blend of lemon and lime flavors with a hint of sweetness)

Coffee (warm, rich notes of brewed mocha)

Cinnamon (a sweet burst of cinnamon)
---
Popular Flavors: Top 5
1. ZYN Wintergreen
This product has a flavor described as "a wintery mint with a hint of sweetness."
Our Expert's Opinion: "Experience the classic wintergreen flavor with a gentle sweetness and consistent nicotine release. These slightly dry pouches provide around 40 minutes of release and come in two strength options: 3mg and 6mg."
2. ZYN Citrus
This product has a flavor described as "a tart blend of lemon and lime flavors with a hint of sweetness."
Our Expert's Opinion: "Add a zesty twist to your nicotine experience with ZYN Citrus. These slim, soft pouches offer a tangy lemon flavor complemented by a tart lime base note, providing a zesty alternative to mint flavors."

3. ZYN Cinnamon
This product has a flavor described as "a sweet burst of cinnamon."
Our Expert's Opinion: "Spice up your pouch with ZYN Cinnamon, delivering a warm, comforting cinnamon flavor. These unique pouches offer a deep, satisfying spice and come in 3mg and 6mg strengths, providing 45 minutes of flavor."
4. ZYN Spearmint
This product has a flavor described as "a slightly sweeter mint."
Our Expert's Opinion: "Enjoy the subtly sweet aroma of spearmint with ZYN Spearmint pouches. These cooling and smooth pouches offer up to 45 minutes of impact, making them a perfect choice for regular users."
5. ZYN Cool Mint
This product has a flavor described as "An icy burst of mint flavor."
Our Expert's Opinion: "Experience a cooling mint sensation with ZYN Cool Mint pouches. These mild pouches combine a chilling mint flavor with a slight bite and soft sweetness, providing up to 40 minutes of release."
---
Review Of The Nicotine Strength Options
ZYN has two different nicotine strength options available: 3mg and 6mg. All flavors of the ZYN range come in both nicotine strengths. But how do the nicotine strengths match up? Our experts give their review of the ZYN strengths.
ZYN 3mg
ZYN 3mg pouches contain a moderate level of nicotine, making them ideal for everyday use and offering a less intense experience compared to other pouches.
Top 3 ZYN 3mg Picks
ZYN Wintergreen 3mg

ZYN Spearmint 3mg

ZYN Cool Mint 3mg
ZYN 6mg
With 6mg of nicotine per pouch, ZYN 6mg pouches provide a stronger nicotine content and are popular among users seeking a more intense nicotine experience.
Top 3 ZYN 6mg Picks
ZYN Wintergreen 6mg

ZYN Spearmint 6mg

ZYN Cool Mint 6mg
---
ZYN Expert Review: Using The Pouches Properly
While ZYN is similar to other nicotine pouches, there are specific instructions to follow.
1. Break the Seal: Each ZYN can has a child-resistant lid, break the seal on the side of the can to open it.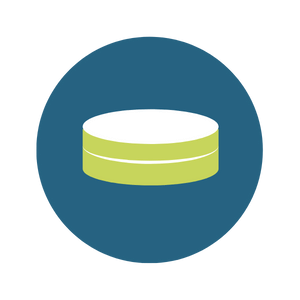 2. Twist the Lid Off: Twist the lid in the direction indicated by the arrows on the can while gently lifting it to unlock the can containing 15 pouches.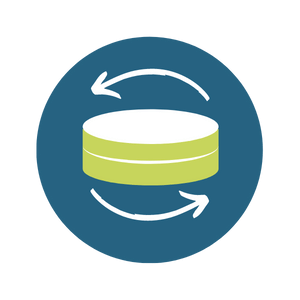 3. Park a Pouch: Place the pouch between your gum and upper lip for maximum impact.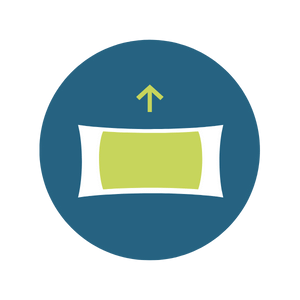 4. Leave it for a maximum of 60 minutes: Keep the pouch in place for approximately 40 minutes or until the desired experience ends. If the flavor starts to fade, try moving the pouch slightly to revive it, do not chew the pouch or bite it (even though there are some experts that say to do this, it is likely you will burst the pouch doing this). How long the pouch lasts can vary depending on factors such as usage frequency, flavor, and strength.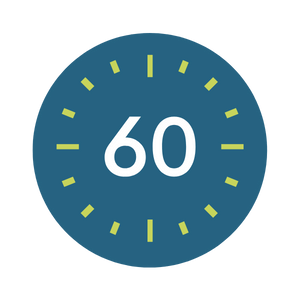 5. Remove it: Dispose of the pouch responsibly by throwing it in the trash.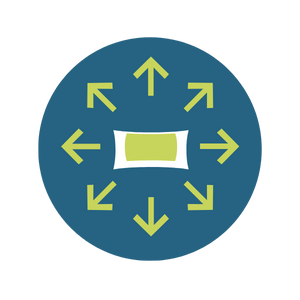 ---
ZYN Pros and Cons: Tips from the Experts
It wouldnt be a ZYN review without considering the pros and cons of ZYN compared to other nicotine pouch brands.
ZYN Pros
Wide Flavor Variety: ZYN offers a diverse range of flavors, allowing you to explore different taste experiences and find your favorites.
Established Brand: ZYN is a well-known and reputable brand, ensuring consistent quality and reliable nicotine delivery.
Popular Options for Nicotine Content: ZYN pouches come in 3mg and 6mg strengths, providing options.
Convenient Packaging: Each ZYN can contains 20 pouches, offering a convenient and portable solution.
Easy to Use: ZYN pouches are designed for comfort and easy use, making them suitable for all nicotine pouch users.
Online Availability: ZYN pouches can be bought online via sites like Nicokick, providing a convenient way to get these pouches.
ZYN Cons
Limited Availability: While ZYN is widely available, it may not be as accessible in some physical retail locations compared to other brands (however, this is not an issue if you buy your ZYNs online).
Flavor Preferences: Taste is subjective, and individual preferences may vary. It can be possible that the ZYN flavors range doesn't have a flavor that suits you.
Price Variations: The cost of ZYN pouches may vary depending on the retailer and location, which can impact the affordability and costs you put out for ZYNs (the best way to avoid this is by ordering online).
Final Tips from Our Experts
Ready to become a ZYN expert? Consider these helpful tips:
Do not swallow ZYN pouches; always remove and dispose of them properly.

Moisturize your mouth before using ZYN to enhance flavor and maintain pouch moisture.

Give ZYN pouches a few tries as they may take some getting used to due to their drier texture.

Use responsibly and in moderation, and discontinue use if you experience any adverse effects.