US WAREHOUSE

FREE SHIPPING

COMPETITIVE PRICES

QUALITY ASSURED
WHAT DO OUR CUSTOMERS SAY?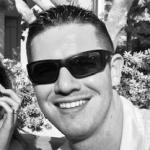 Paul
I had used traditional chewing tobacco pouches for years when a friend told me about an alternative called zyn available at nicokick.com. I decided to give it a shot. I have now exclusively used zyn pouches for a couple years now and will never go back. The clean minty flavor is much gentler on the palate and is not abrasive on your gums like traditional tobacco. Additionally, I no longer worry about tooth staining and bad breath that I used to suffer from. The nicotine in zyn still provides plenty of punch to get the job done. The taste and smell of traditional tobacco is now off-putting. Thank you nicokick and zyn you have changed my life and helped me to improve my oral health. Paul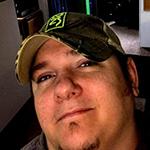 Tim
I was able to quit tobacco using the pouches! I don't feel like I need tobacco anymore. I just toss in a pouch and go. And it's a ton cleaner and easier on my mouth. My girlfriend doesn't mind it as much also :) Customer experience was great! Tim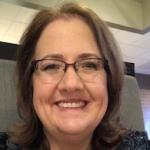 Karen
I was a vapor and find the tobacco less pouches so much more flavorful and convenient. They even ship them to my Home very quickly! Thank you for the quick convenient service making my life that much easier. No one has to know my business nor do I have to leave the building to use the pouch!
Carol Young
Let me tell y'all something . I have smoked for 40 years and I tried to quit smoking and did quit smoking many , many times . I never thought anything could help because I have literally taken everything and done everything with no help whatsoever !!!! Though I am a woman , I use these little pouches and now everyone can smoke in front of me and outut doesn't bother me in the 'least . Bless you for these little pouches !!!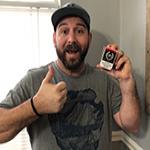 Nick
I was a pack a day smoker for roughly 15 years and decided to kick the habit with tobacco pouches which still yielded some nasty after effects. I did some online searching years ago and found the Northerner online store, and it was a game changer. As a huge fan of non-tobacco, nicotine pouches they were able to provide all I needed and kept me away from straight tobacco products. I am so very excited to see them take it to the next level with NicoKick.com! My experience with the Northerner has been nothing short of fantastic. Their customer service is awesome, and the products and services are second to none. Can't wait to see all of that great service transfer over to NicoKick.com! Thanks! Nick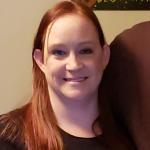 Nicole
I first used nicotine pouches about 4 years ago. I LOVE them! I smoke a lot less, and nobody can tell when you are using them. They are perfect for long days where tobacco use is prohibited. Ther are many differnt flavors available so you can pick the flavor that suits you. Absolutely worth a try. You won't be disappointed! Nicole
WHY CHOOSE US?

EXCELLENT CUSTOMER SERVICE
We are here to help!
Reach us by email or social media Mon-Fri.

We offer the best and most differentiated
assortment, at competitive prices.

We only offer high quality
fresh products.

We only use trustworthy shipping
services, that assure fast delivery.