US WAREHOUSE

FREE SHIPPING

COMPETITIVE PRICES

QUALITY ASSURED
WHAT DO OUR CUSTOMERS SAY?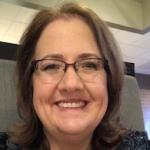 Karen
I was a vapor and find the tobacco less pouches so much more flavorful and convenient. They even ship them to my Home very quickly! Thank you for the quick convenient service making my life that much easier. No one has to know my business nor do I have to leave the building to use the pouch!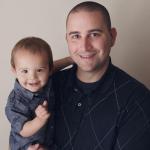 Garrett
Zyn has changed my life for the better. When my wife was pregnant she became nauseous at the smell of my cigarette and I had no choice but to quit smoking after 10 long years. I tried all different kinds of alternatives until I found Zyn. It's been the only nicotine pouch to help me kick my smoking habit. Now my son doesn't have to see me pick up a cigarette in my life. Thank you! You all have been a wonderful provider for my online orders. Fast convenient shipping and outstanding customer service!
Yep
This product has been a life changer for me. I have been through all the different tobacco types starting with leaf then stuff and even tried cigars. Being a HS athletics coach for over 20 yrs and not wanting any of those habitats to be known to my young athletes plus the ban of tobacco products on campus zyn has helped me stop those tobacco types and still allows me to enjoy the nicotine. Thanks nicokick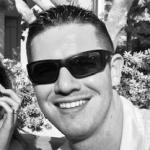 Paul
I had used traditional chewing tobacco pouches for years when a friend told me about an alternative called zyn available at nicokick.com. I decided to give it a shot. I have now exclusively used zyn pouches for a couple years now and will never go back. The clean minty flavor is much gentler on the palate and is not abrasive on your gums like traditional tobacco. Additionally, I no longer worry about tooth staining and bad breath that I used to suffer from. The nicotine in zyn still provides plenty of punch to get the job done. The taste and smell of traditional tobacco is now off-putting. Thank you nicokick and zyn you have changed my life and helped me to improve my oral health. Paul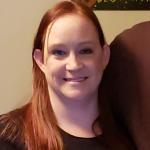 Nicole
I first used nicotine pouches about 4 years ago. I LOVE them! I smoke a lot less, and nobody can tell when you are using them. They are perfect for long days where tobacco use is prohibited. Ther are many differnt flavors available so you can pick the flavor that suits you. Absolutely worth a try. You won't be disappointed! Nicole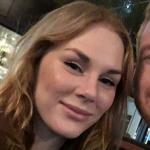 Julia
I've been using Swedish snus for over 12 years. I started using Skruf and ended up using Siberia red (the world's strongest snus). I noticed my teeth got discolored and my gum started to hurt more often, so I decided to quit. But quitting abrupt without "scaling down" was not a good idea. So, I tried quitting with ZYN instead. It seemed like a healthier option, since the products did not contain tobacco and had a lower nicotine strenght. THANK YOU ZYN CREATORS! It has helped me alot, my teeth does not look discolored and my lip doesnt hurt anymore. I normally get these products from Northerner, who always served me well. Also, a thanks to your awesome customer service team who've helped me out a lot. Looking forward to trying out Nicokick now! Great job!
WHY CHOOSE US?

EXCELLENT CUSTOMER SERVICE
We are here to help!
Reach us by email or social media Mon-Fri.

We offer the best and most differentiated
assortment, at competitive prices.

We only offer high quality
fresh products.

We only use trustworthy shipping
services, that assure fast delivery.